Case Study: Community First Bank – Loan Review Consultant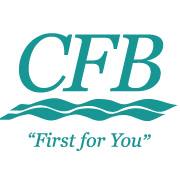 The Challenge
For 150 years, Community First Bank has been providing personal and business banking services in communities across southern Wisconsin. When it came time to find a new loan review consultantfirm, Community First interviewed several companies, ranging from large accounting firms to specialized loan review groups.
But those companies lacked actual lending experience, and failed to understand the practical challenges that community banks face when considering loans. Then, Community First found Enlighten Financial.
With decades of combined experience working in both community and regional banking, the team at Enlighten could provide Community First with real-world advice and best practice expertise.
Enlighten Financial Solution
Community First Bank initially enlisted Enlighten's loan review services four times each year, gradually reducing the reviews to twice yearly as its internal review processes evolved and strengthened. As for all its clients, Enlighten Financial's loan review process includes:
Ensuring that risk ratings are properly identified and assigned;
Testing credit underwriting to confirm risk is mitigated;
Reviewing loan policy
Identifying unknown issues for management to address
Beyond the loan reviews, Community First Bank has utilized the Enlighten team as an essential sounding board when they consider potential process changes or updates. Enlighten team members share insights gathered from their past experience and current clients about new approaches and best practices.
In fact, the Community First Bank board invites Enlighten Director Peter Nugent annually to share his perspective both on the bank's processes and on trends in the broader financial industry.
The Results
A dozen years later, Community First Bank continues its partnership with Enlighten Financial because its team offers:
Loan reviews to strengthen internal processes
Vast experience in the banking industry
Insights into best practices and industry trends
On-going support and superior communication
"Enlighten brings good value to our organization," said Dennis Hamilton, Community First Bank's Senior Vice President and Chief Credit Officer. "As we go through loan reviews and they share the best practices they've been seeing, I always try to integrate that into our processes. Whether it's about monitoring risk or changing aspects of how we're underwriting loans, I find that when we incorporate their feedback, it's been very helpful."
Would you like to see how Enlighten Financial can help your organization?
Contact Us Today!