Who Is Enlighten Financial?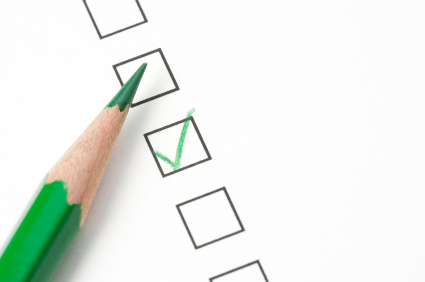 Enlighten Financial, llc, founded in 2008, works with financial institutions to mitigate risk and ensure policy compliance through our loan review, credit administration and commercial underwriting services. We work with financial institutions across the region to assist them in managing the credit risk within their loan portfolios.
Enlighten is owned by Peter Nugent, founder, who has years of hands-on commercial lending experience and risk management consulting. We believe our services will assist your management team in the accurate identification of credit risk to allow you to avoid losses and appropriately price the risk within the loan portfolio.
What To Expect
Clients of Enlighten Financial receive the kind of foresight that only a second set of eyes can provide. We will shed light on your financial institution and guide you through successful decision-making.
Timeliness
We take pride in discussing and reporting our findings and recommendations in real time, with minimal disruptions to normal operational activities.
Confidentiality
Enlighten Financial takes your trust and your business seriously. All client information is protected by several levels of security including military-grade encryption and the latest in document protection technology.
Open and Honest Feedback
Our focus is to provide financial institutions with industry-leading, common sense risk management solutions. We encourage direct feedback in order to improve results and help drive meaningful risk management discussion.
Effective Communication 
Communication between our clients and our team is maintained throughout our consultations, our underwriting services, and our loan review process. We strive to provide clear and concise information, progress reports, and practical applications. Our team members are experienced and responsive to our clients' needs.
Partner With Us
In an industry with significant oversight and increasing demands for resources, wouldn't it be nice to know that we are looking out for your financial institution with identification of current industry trends and best practices to help you mitigate regulatory scrutiny.
Download our "general information" sheet
Download our "client promise" info sheet
Our Mission, Vision, and Values
Enlighten Financial was founded in 2008 as a boutique risk management consulting firm, providing independent loan review, credit analysis and due diligence services.  We are dedicated to improving a financial institution's ability to identify risk, make well-informed credit decisions, avoid losses, and appropriately price risk in the loan portfolio.
Our Mission
To build relationships providing independent credit management consulting through proven technical expertise to meet regulatory requirements and improve our client's bottom line.
Our Vision
Enlighten Financial is the firm clients want to hire and where top talent wants to work.
Our Core Values
Confidentiality 
We protect client information at all costs and in all ways.
Integrity 
We are honest and forthright in all interactions with customers and teammates.
Accountability 
We clarify our customer, teammate, and team goals.  We strive to meet them. We take ownership of our actions.
Entrepreneurial Spirit 
We identify and leverage the unique talents and passions of our teammates to meet our clients' evolving needs in innovative ways.
Flexibility
We focus 100% on meeting client and team expectations.  We empower our teammates to structure their work accordingly.
Work Hard, Play Hard 
We value hard work to meet our clients' expectations.  We celebrate successes and make time for play.
Respect 
We revere our client and teammate relationships.  In every interaction, we listen considerately and speak courteously.
Download our mission, vision, & values statement